Meet our cool, younger brother; SOHO PICCOLO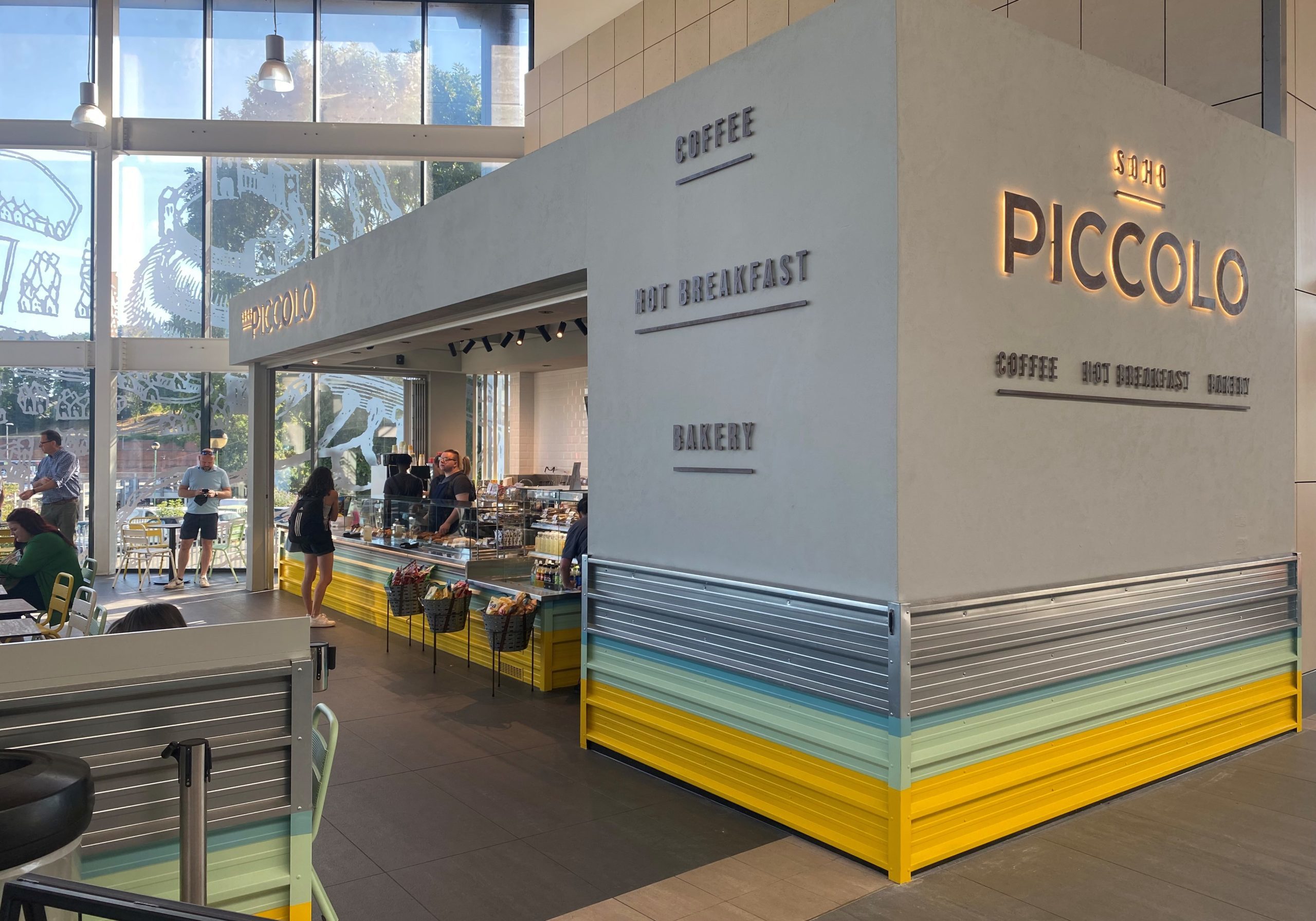 We are pleased to announce the arrival of our latest brand format – SOHO PICCOLO, which is based in the heart of Northampton Train Station.
SOHO PICCOLO is an efficiently designed small footprint brand targeting the travel market. Hot Food to Go, coupled with SOHO's excellent triple-certified coffee, will deliver a great experience for commuter and leisure travellers throughout the day.
SOHO Coffee Co. Managing Director, Penny Manuel explained:
'Building on our two recent very successful openings at Bristol and Birmingham airports there is clearly an opportunity for a smaller format to sit either as stand-alone units or to act as secondary units to the full SOHO footprint. SOHO PICCOLO is a highly efficient format for platforms, barrier lines and pier units, providing a strong guest experience through combining quick hot fresh food and premium coffee.'
SOHO PICCOLO encapsulates the brand values and USPs of SOHO Coffee Co.. It delivers on the SOHO promise of 'so much more than coffee', ensuring "something for everyone". Guests can look forward to proper breakfast butties, sourdough toasties with secret SOHO sauce, freshly baked viennoiserie and hot savoury pastries. To complement this, visitors will enjoy choosing from a full range of barista-crafted speciality coffees, 'unbelievably' vegan shakes, and real fruit smoothies. New to SOHO PICCOLO is its very own PICCOLO speciality coffee menu proving that great stuff does indeed come in small packages!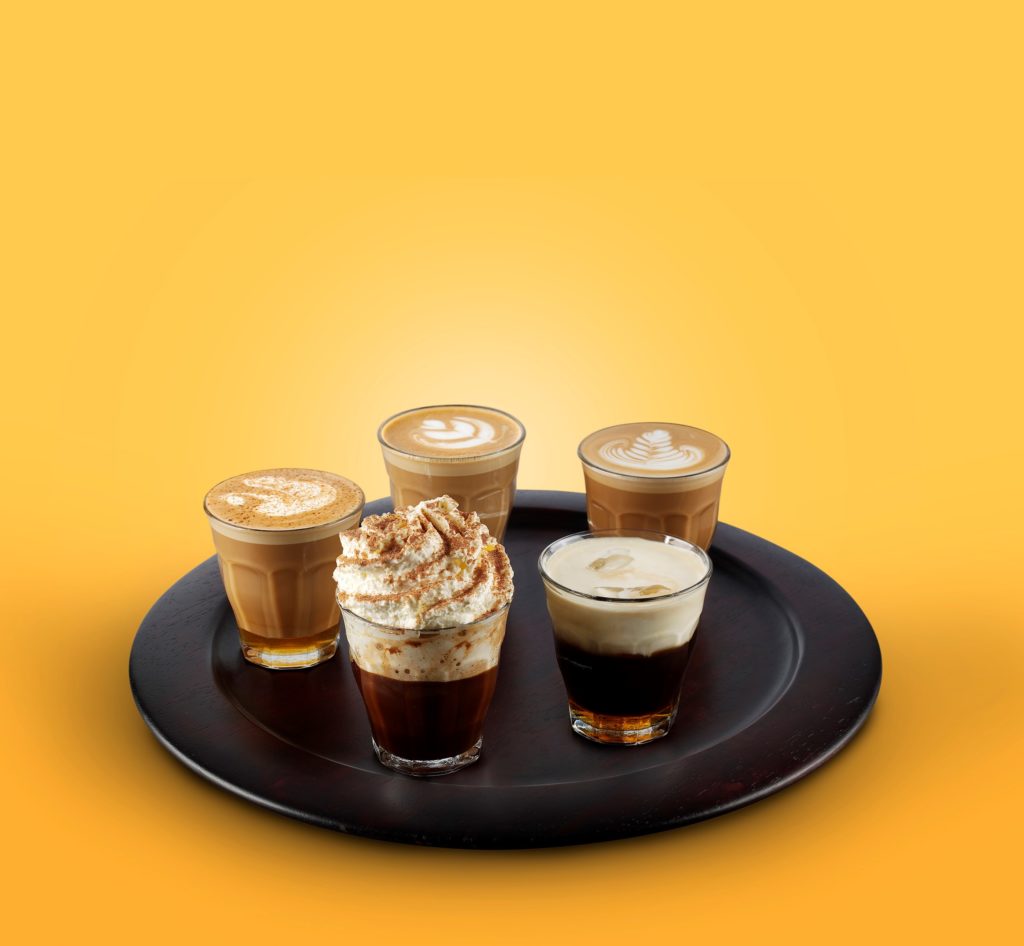 Annamaria Izzard, head of stations at London Northwestern Railway, said:
"We are delighted that our passengers can purchase delicious coffee and fresh food from a new coffee shop at Northampton station. SOHO PICCOLO will provide a greater travel experience for daily commuters as they head off on their journeys."
SOHO PICCOLO at Northampton Train Station is thought to be the first of many, with plans for a second location in talks with the SOHO Coffee Co. team.
Find your nearest store for your SOHO fix!
Download RWRD app and get your 7th coffee FREE!
Enjoy good mood food and feed your soul!
Give your loved one the gift of coffee with our new gift cards!