These are what we all stand for and guide all of our behaviours and actions. Our values are an essential part of driving our culture, regardless of where we work, they are our shared family DNA. Our demonstration of these each and every day is what gives us such success.
S: Sincerity & Pride – Being kind, interested and positive. Proud of your job, the business and other members of our SOHO family.
O: Open & Welcoming – To everyone we meet, making people feel at home, relaxed and comfortable.
H: Heart & Soul – Giving it everything you have got! Showing everyone that you mean what you say and do, and it always reflects your best efforts.
O: Our family – Looking out for each other and knowing that everyone is looking out for you. We are all in this together!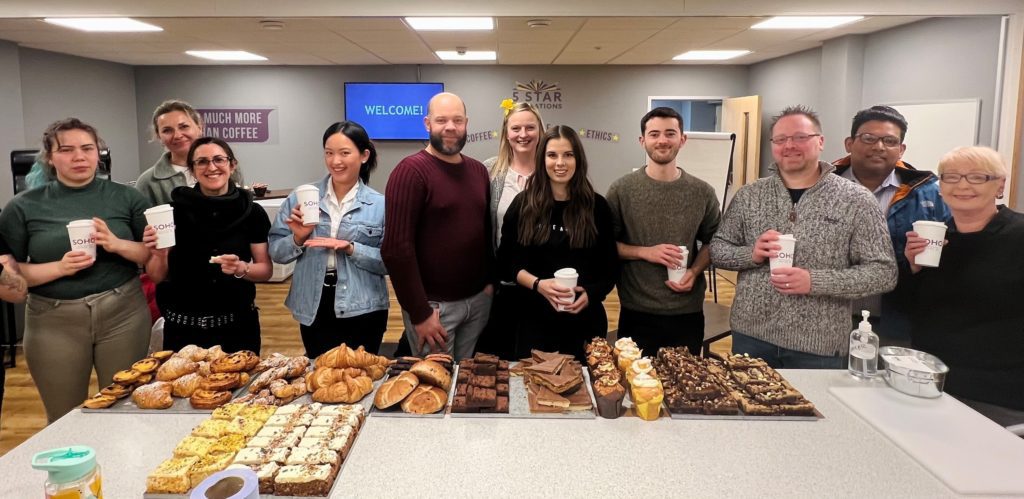 Demonstrating our values in the way that we all do, is what drives our culture. We believe that the members of our family are the beating heart of what we do, happy people, happy guests! It's why 14% of our people are content to stay with us for more than 5 years, making SOHO their home away from home.
Being good and doing good is the "SOHO way", and it is something that we are very proud of. We all know that we achieve this daily when we are exhibiting our values, simple really!
Sound like your cup of tea? (or coffee)!