'Fall' for our new Autumn menu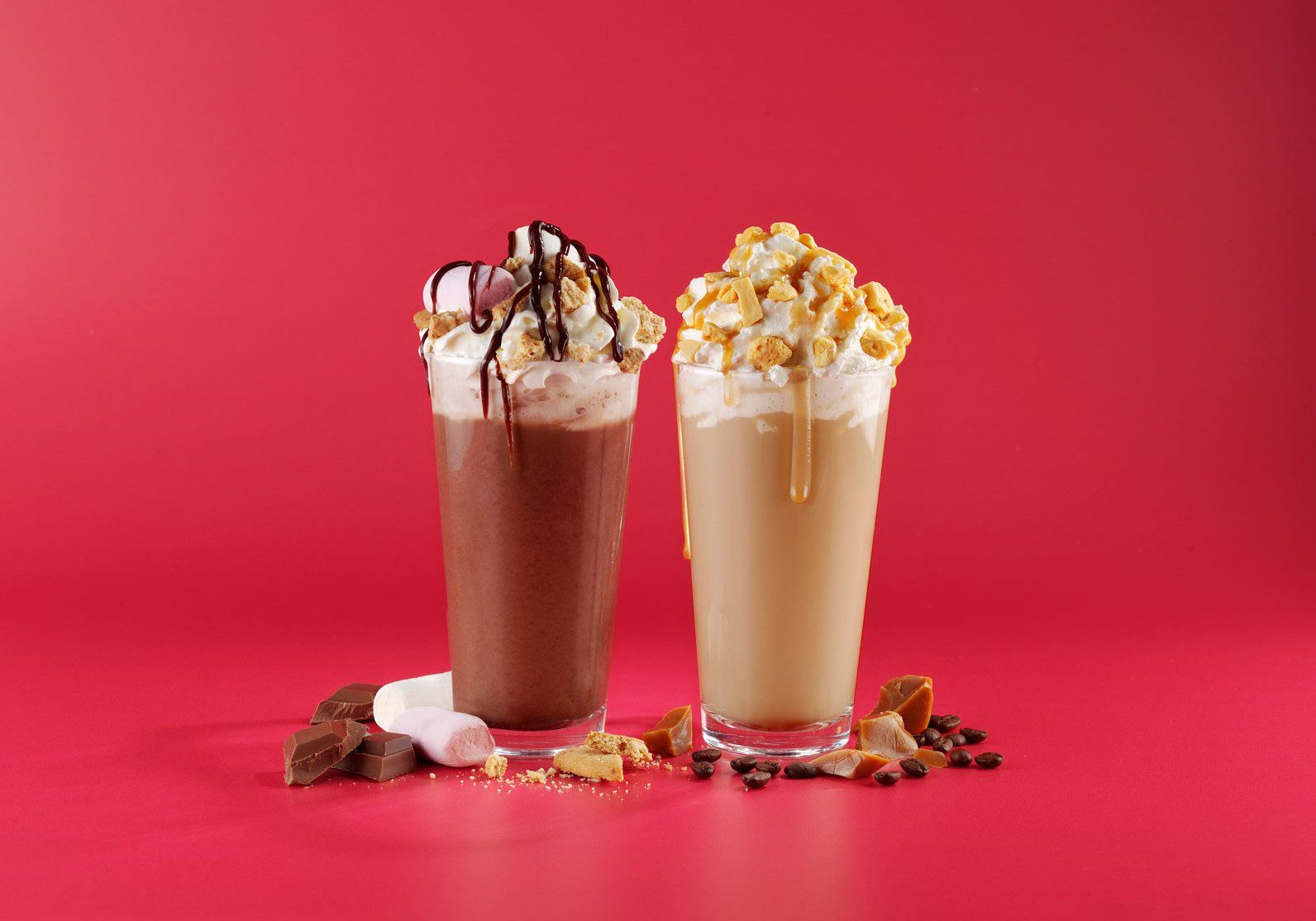 Cosy up this Autumn with our new seasonal menu!
So much more than coffee, guests can expect boot-filling, warming curries and grains, generously filled spuds and seasonal toasties.
Autumn's Star Line-up includes:
Vegan Rockin' Reuben 🥪
The all-new Sourdough Toastie nods to the New York Deli style sandwich, and is made with crunchy carrots marinated in carraway, garlic & lemon with winter spiced red cabbage, vegan smoked cheese, gherkins & Vegan English mustard mayo.
Winter Warmers: All new Spuds, Grain Pots & Brunch Flatbreads 😍
Our famous "hot n' huge" giant spuds now come with new Autumnal toppings, including our very own hearty Vegan Chilli. Keep it Vegan and add guac or go Veggie with cheese. Green Thai Curry joins the menu, topped with fresh coriander and chilli.
With a focus on 'have it your way' guests can swap a spud for a lighter base of a five-grain mix of Red & White Quinoa, Spelt, Buckwheat and Bulgar Wheat.
Our Vegan Brunch has been given a seasonal refresh with the addition of Vegan Chilli colourful peppers and a helping of fresh guac.
Pumpkin Spice Who? Move over for VEGAN Rocky Road Hot Chocolate & Sticky Toffee Latte💁
Inspiration from our new Autumn drink comes from nostalgic puddings with flavours like butterscotch, sticky toffee and honeycomb taking centre stage.
The unbelievably Vegan Rocky Road Hot Chocolate is a game-changer, generously topped with crunchy biscuits and super soft vegan marshmallows, drizzled with a luxurious chocolate sauce. The Sticky Toffee Latte completes the selection with a sprinkle of golden honeycomb pieces and a drizzle of indulgent toffee sauce.
Oh, crumbs! The best things in life are sweet! 🎃
Keeping the sticky, toffee, caramel, and maple flavours going, you can look forward to a chewy all-butter Maple Flapjack, covered in toasted pecans. You will also find winter spice flavours featuring in the Maple Pecan Muffin, topped with maple icing, crunchy pecans and toffee sauce.
Find your nearest store for your SOHO fix!
Download RWRD app and get your 7th coffee FREE!
Enjoy good mood food and feed your soul!
Give your loved one the gift of coffee with our new gift cards!