Limited Edition Jubilee Muffin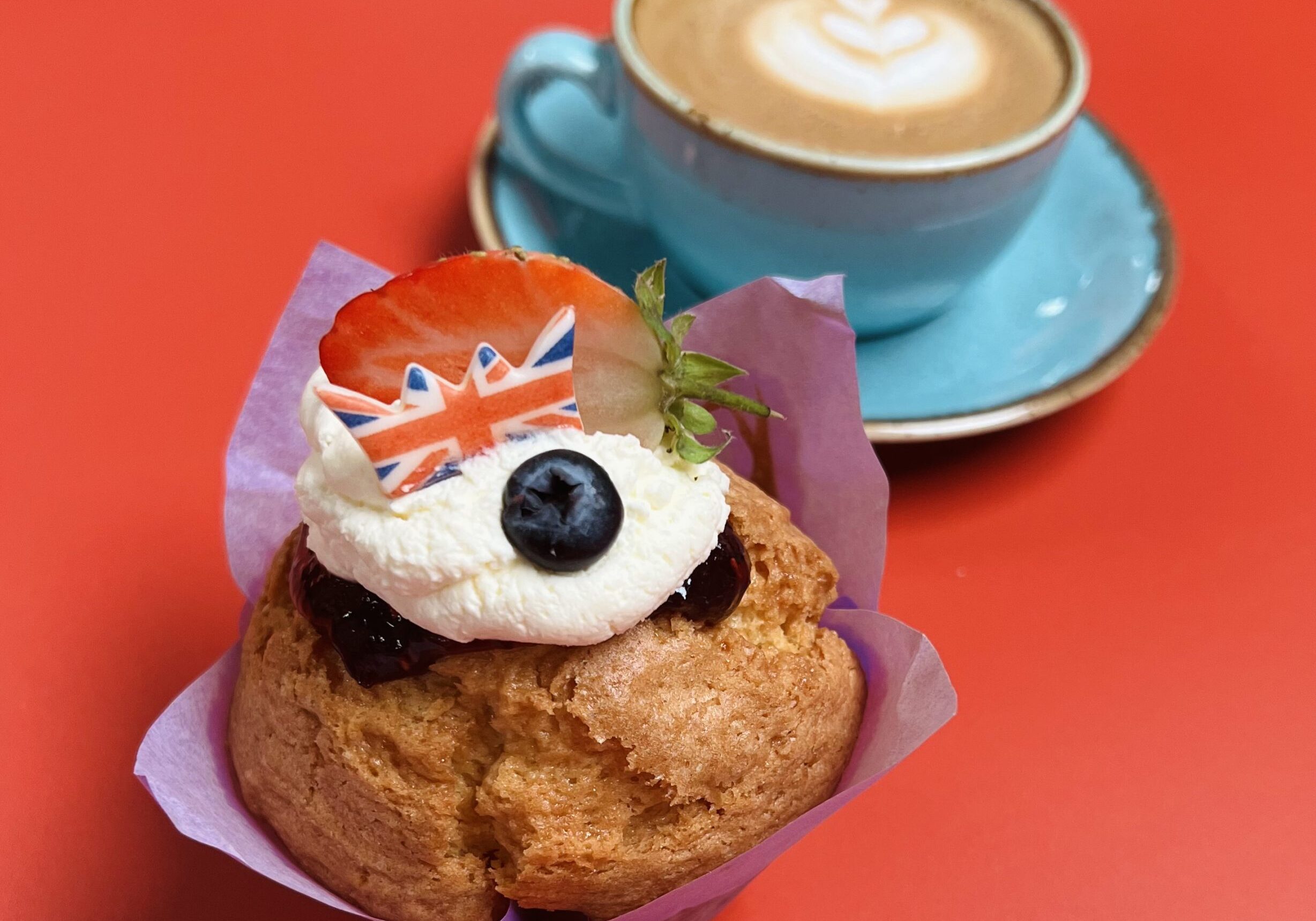 Launching on the 25th May, the Eliza-berry & Cream muffin is our take on the famous Victoria sponge – a vanilla flavoured muffin, topped with Cotswold summer berry jam and cream plus fresh berries and a crown – a muffin truly fit for a Royal!
"Our product development team have been working hard to create something very special to celebrate the Queen's Platinum Jubilee. The Eliza-berry muffin is quintessentially British with our sprinkle of SOHO magic. We are proud to be celebrating this historic royal anniversary!"
– Penny Manuel, Managing Director.
Our delicious Jubilee muffin can be found in 28 selected SOHO Coffee Co. stores across the region, including 12 stores in London. Our store across from St. Paul's Cathedral is the perfect location to grab one of these during Jubilee season! You can find your closest store here.
But be quick! These are only available until 8th June 2022.
Find your nearest store for your SOHO fix!
Download RWRD app and get your 7th coffee FREE!
Enjoy good mood food and feed your soul!
Give your loved one the gift of coffee with our new gift cards!