SOHO HO HO! Reuben the Robin brings a NEW Christmas menu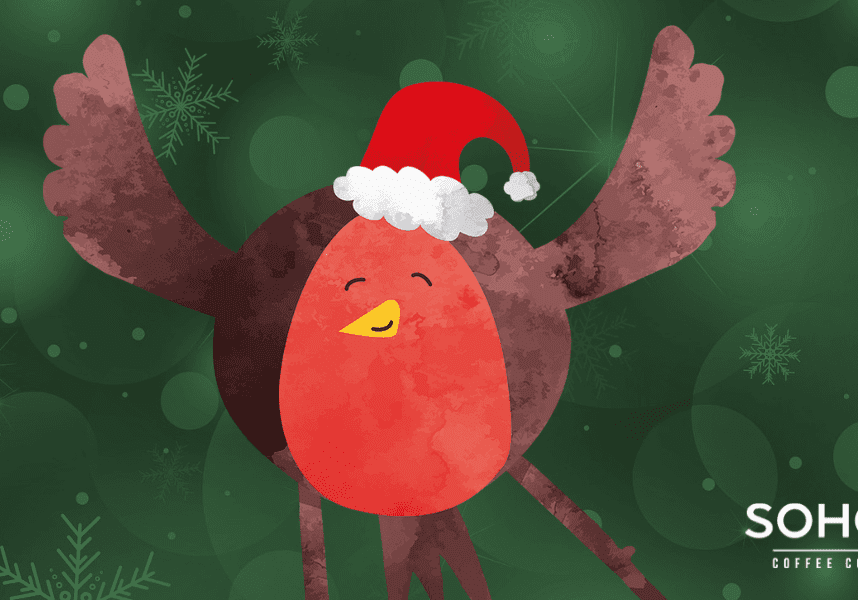 Reuben the Robin is SOHO's very special Christmas mascot and will be spotted amongst NEW flavourful & festive favourites this Christmas.
The Christmas line-up includes:
Naughty & Nice Drinks
Four deliciously festive drinks, including the return of SOHO's famous 'we stole Christmas' vegan, White Chocolate Matcha Latte topped with whipped cream and decorated with red & green holly sprinkles. Now 'unbelievably' vegan, the perennial favourite, SOHO's Gingerbread Latte returns, topped with vegan whipped cream, a ginger spiced star biscuit and a dash of cinnamon.
Rounding off the hot drink selection is the Orange Hot Chocolate topped with shimmery gold sprinkles and stars.
For the festive Frapp fans, SOHO have whipped up the Butterscotch Biscuit Frapp, made with toffee sauce and topped with whipped cream, toffee sauce, cinnamon and honeycomb pieces.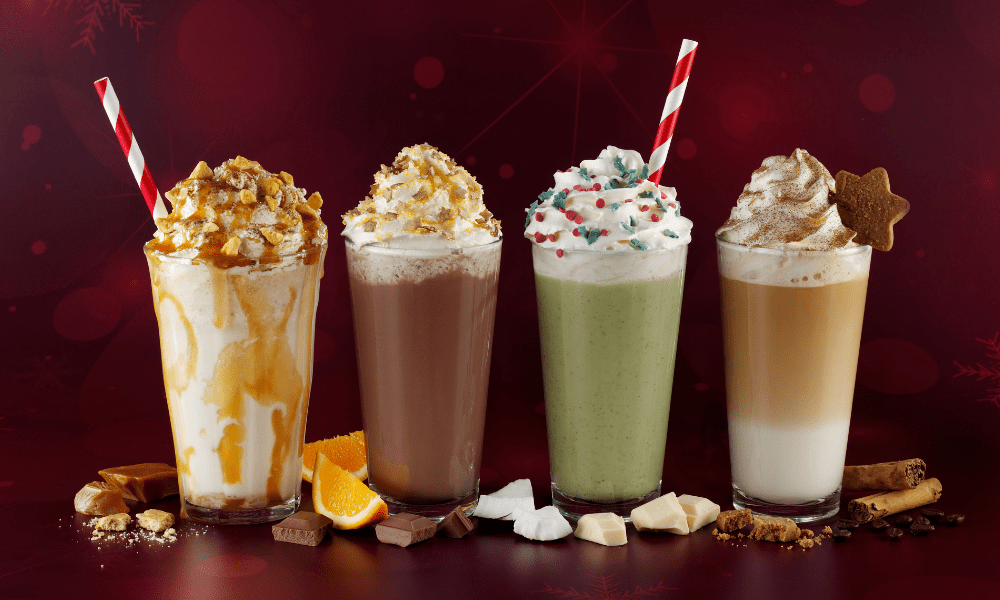 Brie & Cranberry Toastie
This delightfully oozy toastie makes a comeback – made with French Brie slices, our new zesty winter spiced cranberry sauce, and SOHO's signature toastie sauce on sourdough bread.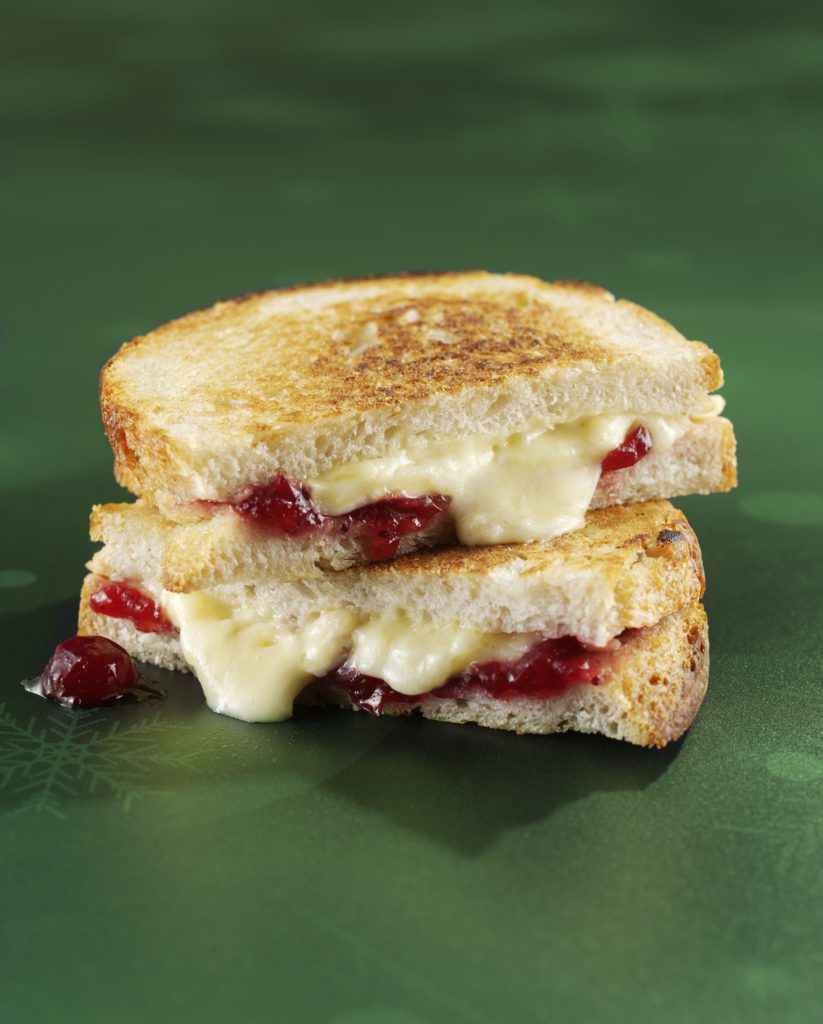 Festive Sandwiches
Joining the "best Christmas sandwich" debate are SOHO's returning festive sandwiches; the Classic Christmas Dinner is made with crispy bacon, orange infused stuffing, shredded turkey and our new zesty winter spiced cranberry sauce, on malted grain bread.
SOHO's vegan Nutcrackers Feast sandwich is back by popular demand, made with orange roasted butternut squash, vegan stuffing, our new zesty winter spiced cranberry sauce with carrots, spinach and walnut pieces all on wholemeal bread.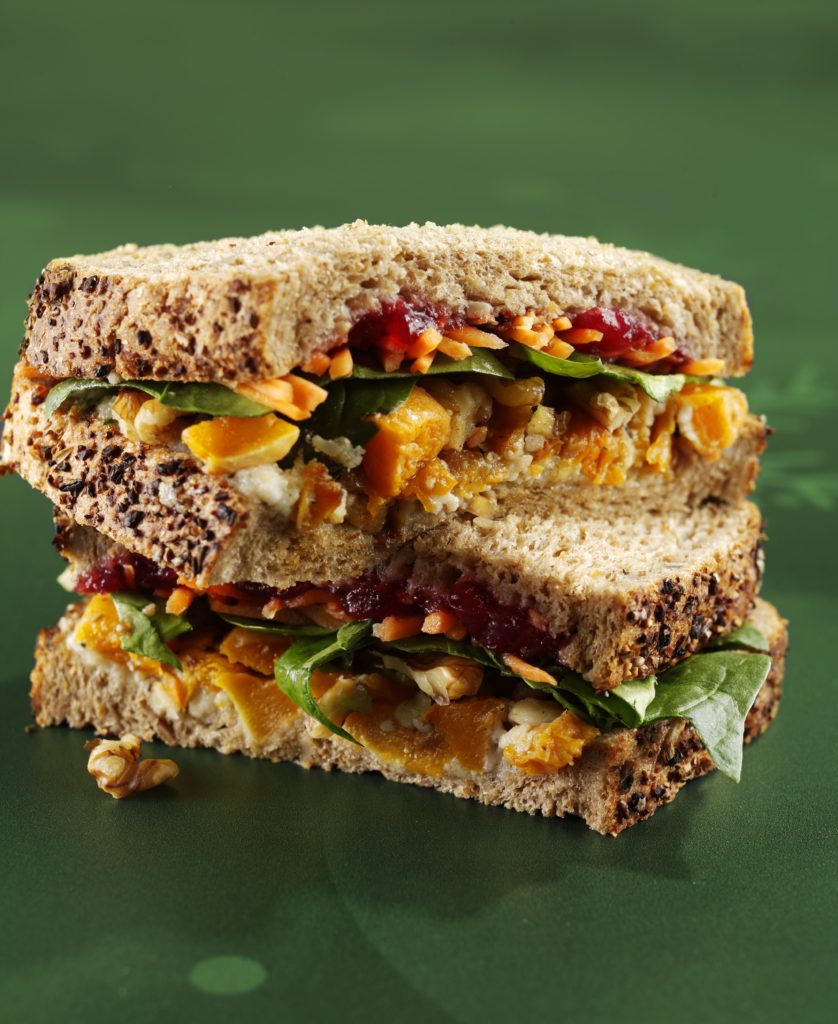 Christmas Bakery
SOHO complete their Christmas menu line-up with their crumbly Viennese Merry Mince Pie, glittery Jewelled Caramel Flapjack, generous Winterberry Spiced Muffin and latest character biscuit Sid the Snowman.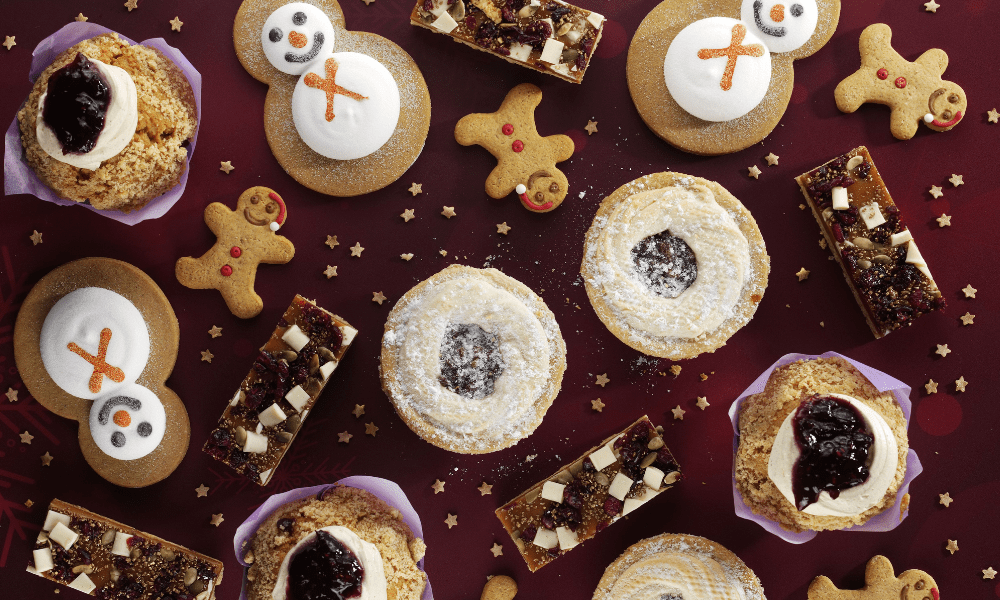 Christmas really has come early at SOHO Coffee Co.!
Find your nearest store for your SOHO fix!
Download RWRD app and get your 7th coffee FREE!
Enjoy good mood food and feed your soul!
Give your loved one the gift of coffee with our new gift cards!